Palms Home Search and Neighborhood Info
Located midway between Los Angeles and the Pacific Ocean, Palms lies northwest of Culver City, south of Cheviot Hills, southeast of Rancho Park and northeast of Mar Vista. Palms is the oldest neighborhood in the city of Los Angeles, founded in 1886 and annexed to the city in 1915. Today it is primarily a residential area, with a large number of apartment buildings and ribbons of commercial zoning.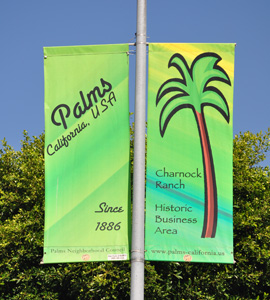 Points of Interest
The Museum of Jurassic Technology
Like a coat of two colors, the Museum serves dual functions. On the one hand the Museum provides the academic community with a specialized repository of relics and artifacts from the Lower Jurassic, with an emphasis on those that demonstrate unusual or curious technological qualities. On the other hand the Museum serves the general public by providing the visitor a hands-on experience of "life in the Jurassic"...
Neighborhoods
Westside Village
An upscale residential area located in Palm's northwest section.
Restaurants
Yelp's list of the best Palms restaurants.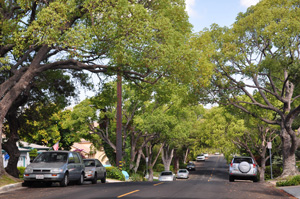 Schools
Public Schools
Los Angeles Unified School District
Los Angeles Statistics

People
Population: 62,261
Population Density: 19,023/sq mi
Median Age: 33
Married: 41.64%
Average Household Size: 2.33 people
Median Household Income: $42,745
Climate
Rainfall (in.): 13.2
Precipitation Days: 27
Sunny Days:290
Elevation: 75 ft.
Voting
Democrat: 63.102%
Republican: 35.598%
Independent Other: .282%
Independent Liberal: .409%
Independent Conservatives: .609%