Marina del Rey Home Search and Neighborhood Info
Home of the largest man made marina which houses 5,300 boats, Marina del Rey is an upscale residential community that offers fine dining, beach access and of course, boating,

Marina del Rey is southeast of Venice and north of Playa del Rey near the mouth of the Ballona Creek. It is located four miles north of Los Angeles International Airport.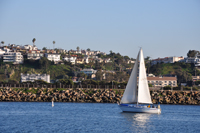 Points of Interest
Marina
The marina offers ample opportunities to the boating enthusiast including ferry service to Catalina Island, kayak and sailboat rentals and a "Fisherman's Village" with restaurants. The marina is known for its annual holiday "Parade of Lights" and its 4th of July fireworks show.


Burton Chase Park
Located to the south of the marina, Burton Chase Park offers free live music concerts and movies during the summer months.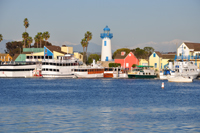 Neighborhoods
Marina Peninsula
Located south of Washington Blvd. on Ocean Blvd., the Marina Peninsula faces the Pacific on one side and the Venice Canals and Marina Channel on the others. The wide, sandy beach fronts many beautiful homes and condominiums.


Restaurants
View Urban Spoon's list of the best Marina del Rey restaurants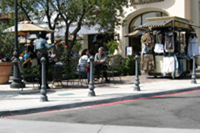 Schools
Public Schools
There are no schools located within Marina del Rey; the community is part of the Los Angeles Unified School district, Board District #4. Students are within the attendance areas of the following schools:
Private Schools
Community Statistics
People
Population: 9,330 people
Population Density: 10,1199
Median Age: 42.8
Married: 38.72%
Single: 61.28%
Average Household Size: 1.6 people
Median Household Income: 82,344
Housing
Median Home Age: 33 Years
Median Home Cost: $353,650
Home Appreciation: -23.80%
Homes Owned: 7%
Property Tax Rate: $8.38
Climate
Rainfall (in.): 13.2
Precipitation Days: 24
Sunny Days: 286
Elevation: 79 ft.
Education
School Expenditure per Student: $5,612
Pupil/Teacher Ration: 21
High School Grads: 97.5%
2 Yr. College Grads: 7.04%
4 Yr. College Grads: 38.72%
Graduate Degrees: 22.79%
Voting
Democrat: 63.102%
Republican: 35.598%
Independent Other: .282%
Independent Liberal: .409%
Independent Conservatives: .609%