Del Rey Home Search and Neighborhood Information
Del Rey takes its name from the nearby Del Rey salt marshes, and sits on the banks of Ballona Creek. Del Rey is a largely residential area of 1950s single-story California bungalows as well as some apartments and small industrial concerns. Del Rey's boundaries are approximately Washington Boulevard to the northwest, Admiralty Way (to the south-southwest until the Marina Expressway and then Lincoln Boulevard on the southwest until Ballona Creek to the southeast, and McConnell Avenue on the northeast and then Moore Street past Beethoven. Adjoining the district are Marina del Rey and Playa Vista on the southwest, Mar Vista on the northwest, Culver City on the northeast, and Westchester on the southeast. Del Rey was strongly influenced by Howard Hughes, whose tool and die company, as well as his laboratory employed large numbers of Del Rey residents.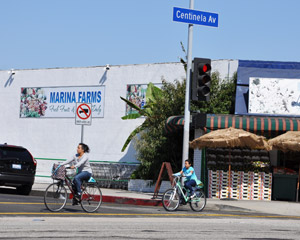 Community Statistics
Population: 37,062
Median Age: 34.8
Median Household Income (2009): $77,128
Estimated per-capita income (2009): $13,191
Median house value (2009): $765,299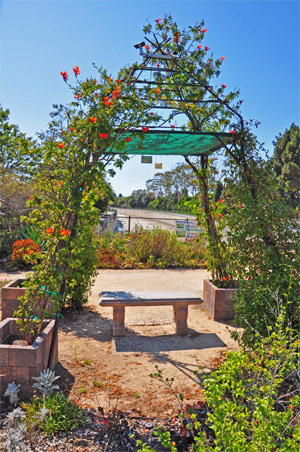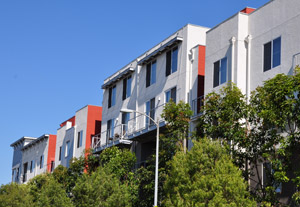 Points of Interest
Bike Paths
There are two bicycle paths that transverse Del Rey; the Culver City Median bicycle path runs along Culver Boulevard, featuring a drought-tolerant, landscaped bike path and pedestrian walkway. The other bicycle path, the Ballona Creek bicycle path runs along Ballona Creek from Culver City to the waterfront in Marina Del Rey and connects to the South Bay bicycle path, which runs along the beach and provides access other beach communities.


Japanese Americans
Del Rey has a sizable Japanese American population that moved to the area after WWII internment and from Hawaii during the 1950s. There is a Japanese Community Center in Del Rey which was founded in 1921, to aid and support the small but growing Japanese farming community, the VJCC has become a permanent gathering place for its members. Del Rey is also home to a Buddhist Temple and Japanese Methodist Church.


Marina Farms
Established in 1987, Marina Farms Market has been serving the local community with fresh, unique, natural produce. This place is like a everyday farmer's market.


Home Depot
An American retailer of home improvement, construction products and services that is located on Jefferson Boulevard just east of Lincoln Blvd. In addition to the standard merchandise, it has the Home Depot Truck Rental, Key Cutting, Tool Rental Center, and Free WiFi.


Restaurants